Speakers & Artists
A
Afrizal Malna
Afrizal Malna, is an Indonesian activist and writer of prose, poetry, and theatrical texts. He has published several books, such as: Ruang di Bawah Telinga, Biografi Visual Made Wianta (2009), Pada Bantal Berasap (2010), Perjalanan Teater Kedua, Antologi Tubuh dan Kata (2010), Jembatan Ilusi Antara Seni dan Kota (25 Tahun Gedung Kesenian Jakarta (2012), and Museum Penghancur Dokumen (2013). Malna also participated in several events, including Performance Platform Lublin (Juli 2012), DAAD residence in Berlin (August-September 2012), Performance Art Undisclosed Territory Forum in Mojokerto (2013), and Bienal Sastra Salihara (2013). He has awarded as Man of The Year by Tempo magazine for his poetry collections Teman-temanku Dari Atap Bahasa (2008). He also achieved an award from the Language Center of Education and Culture Department and SEA Write Award from Bangkok for his book Teman-temanku Dari Atap Bahasa (2010), and Khatulistiwa Literary Award for his poetry collections Museum Penghancur Dokumen (2013).
Andy Fuller
Andy Fuller is a researcher and writer, based in Leiden, the Netherlands. His interests include urban studies, popular culture (literature and sport) and Islamic thought. His PhD thesis was analyzing the writings of Seno Gumira Ajidarma. Sastra dan Politik: Membaca Karya-Karya Seno Gumira Ajidarma was published by Insist Press in Yogyakarta in 2011. Andy's translations of the poems by Afrizal Malna is titled Anxiety Myths (Jakarta: Lontar Foundation, 2013). He has held post-doctoral and research positions at KITLV (Leiden), IIAS (Leiden) and the University of Macau (China) and Kunci Cultural Studies Center (Yogyakarta). He is currently an affiliated fellow at KITLV. Andy has published articles in mainstream and academic media. Andy is one of the editors of Jurnal Kritik, a literary criticism journal based in Jakarta. He has given presentations in Singapore, The Netherlands, Turkey, Indonesia and Australia. His website is: readingsideways.net.
Anton Kurnia
Anton Kurnia was born in Bandung, West Java, in 1974. He is an author, translator, and editor. His books are Insomnia (2004, short story collection, translated into English in 2015 as A Cat on the Moon and Other Stories), Dunia Tanpa Ingatan (2004, essay collection), Ensiklopedia Sastra Dunia (2006), and Mencari Setangkai Daun Surga: Jejak Perlawanan Manusia Atas Hegemoni Kuasa (2016, essay collection). He translated Nabokov's Lolita and many other novels and short stories from English into Indonesian. Currently he also works as Editor-in-Chief of Baca, a publisher in Jakarta.
Aprila R.A Wayar
Aprila R.A. Wayar, is popular for being the first woman novelist from Papua. She obtained her bachelor degree in Economics, Management Program from Duta Wacana Christian University (DWCU) in Yogyakarta, Indonesia, in 2006. In January 2009, Wayar started her career as a journalist at JUBI Tabloid Jayapura. She remains working as a journalist until now. In July 2009, her first novel, A Novel From Papua Land: Mawar Hitam Tanpa Akar, was published, followed by her second novel, Dua Perempuan (Two Women) in November 2013. Wayar's novels mostly deal with woman rights with PapuWang GanWang Ganan condition as the background where women are still inferior to the men.
Arafat Nur
Arafat Nur, born on 22 December 1974 in Lubuk Pakam, North Sumatera is an Indonesian novelist, poet, short stories writer, and a journalist. He once held position as the chief of Literature Division at Ranub Aceh Foundation (KRA). He joined the meeting of Sumatrans Literature which was held by DKA/Lempa in Banda Aceh (1999). Arafat Nur has earned a number of awards, such as the winner of Short Story Writing held by Taman Budaya Aceh (1999), the first consolation prize winner of Short Story Competition held by Telkom Online (2005), and the third winner of Novel Writing National Competition held by Lingkar Pena Forum (2005). His poems were published in Keranda-Keranda anthology (2000), Aceh Dalam Puisi (2003), Mahaduka Aceh (2005), and Lagu Kelu (2005), while his short stories were published in Remuk anthology (2000). Arafat Nur has also published novels, including Meutia Lon Sayang (2005), Cinta Mahasunyi (2005), Percikan Darah di Bunga (2005), and Lampuki (2011). He won Khatulistiwa Literary Award (KLA) in 2011, through his novel Lampuki.
Arswendo Atmowiloto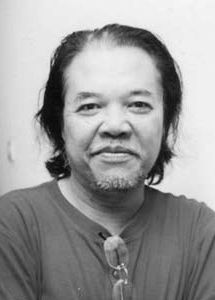 Arswendo Atmowiloto, born on 26 November 1948 in Solo, Central Java, is one of few very productive writers in Indonesia who has achieved many awards. Before he works as an editor of Hai magazine, he worked at humorous magazines Astaga and Midi which were the root of Hai magazine. At Hai magazine, he wrote the series of Imung, Kiki dan Komplotannya, and martial arts story Senopati Pamungkas. He also wrote other writings and articles. Atmowiloto is known for his slogan "Mengarang itu Gampang" (In English: Writing is Easy) which eventually became the title of a rubric in Hai magazine and was then made into book with the same title, followed by its continuation, Mengarang Novel Itu Gampang. He had written a number of drama scripts, tens of articles, novels, essays, columns; and hundreds of short stories.
B
Benny Arnas
Benny Arnas started writing on 2008. He was very obsesive to have a book. He made it on 2009, entitled "Meminang Fatimah". Something like manuscript. He arranged and edited it by himself. It was just printed for 25 eks. Shortly, he never regards it as his book formally. But, it doesnt mean that he doesn't recognize it as the part of his creative prosess."Bulan Celurit Api" (2010), and "Jatuh dari Cinta" (2011), are his book formally and just release his first novel "Bersetia" (2014). He has awarded Anugerah Batanghari Sembilan (2009), Krakatau Award (2010), The Best Fiction Writer(2012) by the Ministry of Tourism and Economy Creative, andAnugerah Pena (2013). Currently, He actively join and worksin FLP Lubuklinggau and City Arts Council Lubuklinggau.
C
Clara Ng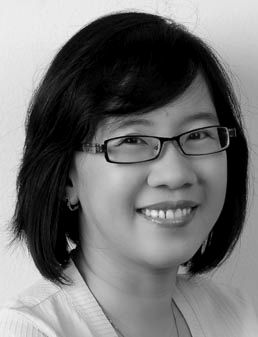 Clara Ng is a writer and storyteller who has published a number of literary works, which covers from adult novel, collections of short stories, and children's fairy tale/prose. She has posted many essays and short stories in the literature/culture pages that spread to various national mass media. Her writings concentrate on the theme of family, children, human relationship, and social problems in the society. She completed her study of Interpersonal Communication& Organizational and Linguistics at Ohio State University in Colombus, USA. Clara has been awarded with Adikarya Ikapi Award for her fairy tale Gaya Rambut Pascal in 1996, Melukis Cinta in 1997, and Jangan Bilang Siapa-Siapa in 1998. She was also nominated in the Khatulistiwa Literary Award in 2011 for Jampi-Jampi Varaiya. Her children books were translated into English and distributed to several countries. Clara often becomes a guest lecturer at some universities in Indonesia, as well as becoming a speaker in various national and international forums/festivals about literature, culture, and education. Apart from writing, Clara also likes to read while surrounded by her cats in her house, she also plays violin occasionally. She lives in Jakarta with her small family.
D
Dicky Senda
Christian Dicky Senda, wrote a book of poetry, Cerah Hati (2011) and a collection of short stories Kanuku Leon (2013). He is an active member of Komunitas Sastra Dusun Flobamora Kupang and participates in holding several monthly literary activities such as Babasa (Babaca Baomong Sastra), Sastra Masuk Sekolah (SMS), and literary discussions. Since 2012, along with his friends in Flobamora village, he published Santarang literary journal (Sabana Lontar Karang). He is working as an education councelor in Kupang. Meanwhile, he has a project named #KanukuLeon, with mainly activities to distribute literary books that was written by NTT people to every reading park in Flores, Sumba, Timor, and Alor.
E
Erni Aladjai
Erni Aladjai, born on 7 June 1985 in Banggai Kepulauan, Central Sulawesi, Indonesia, is an Indonesian novelist. She completed her study of French Literature at Hasanuddin University, Makassar. Her writings and articles are published at Kompas, Fajar, and Penyangkul!. Aladjai's first novel Pesan Cinta dari Hujan was published by Insist Press in 2010. In 2011, she was invited to attend Makassar International Writers Festival. The manuscript of her second novel Kei was named as the winner at Sayembara Novel by the Arts Council of Jakarta in 2012. She also published a collection of poems entitled 9 Pengakuan - Seuntai Kidung Mahila in 2012.
G
Gola Gong
Gola Gong writes poetry, hundreds of short stories, 120 novels, hundreds of essays, and the TV scenario. He was famous for his novel The Ballad of Roy (Balada Si Roy). In addition to writing the novel he also writing another novel of more than 125 titles. Worked as a journalist on HAI magazine (1989–1990), writer on the TV scenario Indosiar (1995), senior creative at RCTI TV (1996–2008) and assistant manager at Bantam TV.
I
Icha Rahmanti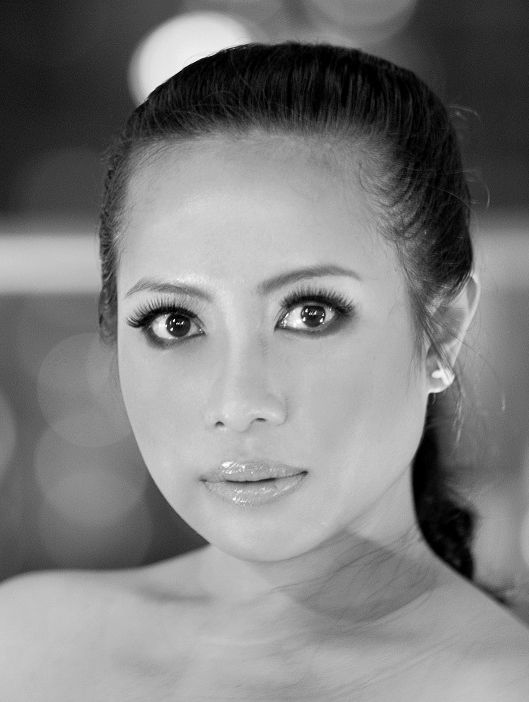 Before having a duet with Clara Ng in writing bestseller children's novel Pintu Harmonika (2013) and PBA, Icha Rahmanti wrote the first original Indonesian Chicklit, Cintapuccino in 2004. The Chicklit (Chick Literature) written by Icha became a bestseller book and was adapted into a movie in 2007. In 2005, her second Chicklit Beauty Case also became a bestseller book. Years after, Icha, who moved to Singapura following her husband's departure, spent her time working as a translator, family blogger and media influencer, and contributor at several magazines in Indonesia, including Aneka Yess! And Rolling Stone Indonesia. She has translated bestseller books, such as Why Men Merry Bitches by Sherry Argov and Accidentally Engaged by Mary Carter. Thanks to an information from a tweet in her timeline, Icha followed International Guide Gecko Writing Contest 2010 and her e-book Married with Children-Singy Adventyre with Kiddos, succeeded to reach the top 5 by voting. Icha, who already has a son, is a believer who believes that there is another life in the universe because she often watches History Channel and National Geographic, which unexpectedly becomes most of her writing inspirations. Now, the bachelor of Architectural Engineering of ITB lives in Bandung and Singapore.
Isa Kamari
Isa Kamari is a Singaporean author who has written nine novels in Malay: Satu Bumi, Kiswah, Tawassul, Atas nama Cinta, Memeluk Gerhana, Rawa, Duka Tuan Bertakhta and Selendang Sukma. Seven were translated into English: One Earth (Satu Bumi), Intercession (Tawassul), Nadra (Atas Nama Cinta), A Song of the Wind (Memeluk Gerhana), Rawa (Rawa) and 1819 (Duka Tuan Bertakhta). He has also published two collections of poems, Sumur Usia and Munajat Sukma, a collection of short stories, Sketsa Minda and a collection of theatre scripts, Pintu. Isa also writes a song lyrics and scripts for television drama serials and documentaries. Isa was conferred the S.E.A Write Award (2006), the Cultural Medallion, the highest Arts Award in Singapore (2007), and the Anugerah Tun Seri Lanang, the highest Malay Literary Award in Singapore (2009).
J
Jamil Maidan Flores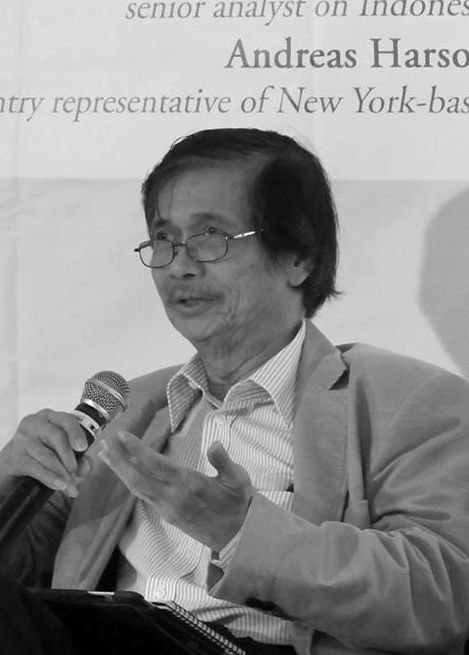 Jamil Maidan Flores is a Filipino poet, fiction writer, playwright and essayist. He studied at the University of Santo Tomas to earn his Bachelor of Philosophy in 1961. He is also an active member of a social activities organization Beta Phi Lambda, Catholic Writers' Guild. Jamil Maidan Flores has been working as a speechwriter for the Ministry of Foreign Affairs since 1992. He is currently a columnist with Jakarta Globe English daily.
John H. McGlynn
John H. McGlynn, is the translator of several dozen book-length publications. One of the world's few professional Indonesian-to-English subtitlers, he has subtitled more than 100 Indonesian feature films. Through the Lontar Foundation, which he co-founded in 1987, McGlynn has ushered into print more than 100 titles containing literary work by more than 250 Indonesian authors. He initiated the "On the Record" film documentation program which has thus far produced 24 films on Indonesian writers and close to 40 films on Indonesian performance traditions. McGlynn is the senior editor for I-Lit, an on-line journal focusing on Indonesian literature in translation; an editorial advisor for Jurnal Sastra, an Indonesian-language literary journal; the Indonesian country editor for Manoa, a literary journal published by the University of Hawaii; and a contributing editor to Words Without Borders, Warscapes (two U.S. based literary journals) and Cordite Review, an Australian literary journal.
Joko Pinurbo
Joko Pinurbo was born on May 11, 1962 in Pelabuhan Ratu, Sukabumi. Pinurbo's collection of poems have been published since 1999. Pinurbo's first collection of poetry Celana was published in 1999 and was translated into English under the title Trouser Doll in 2002. His latest collection of poems was published in 2013 entitled Baju Bulan - Seuntai Puisi Pilihan. During his carrier as a poet, Pinurbo has won a number of awards, such as Penghargaan Buku Puisi from the Arts Council of Jakarta (2001), Hadiah Sastra Lontar (2001), Sih Award (2001), Tokoh Sastra Pilihan Tempo (2001), Penghargaan Sastra Pusat Bahasa (2002), Khatulistiwa Literary Award (2005), and Karya Sastra Pilihan Tempo (2012).
K
Kate Griffin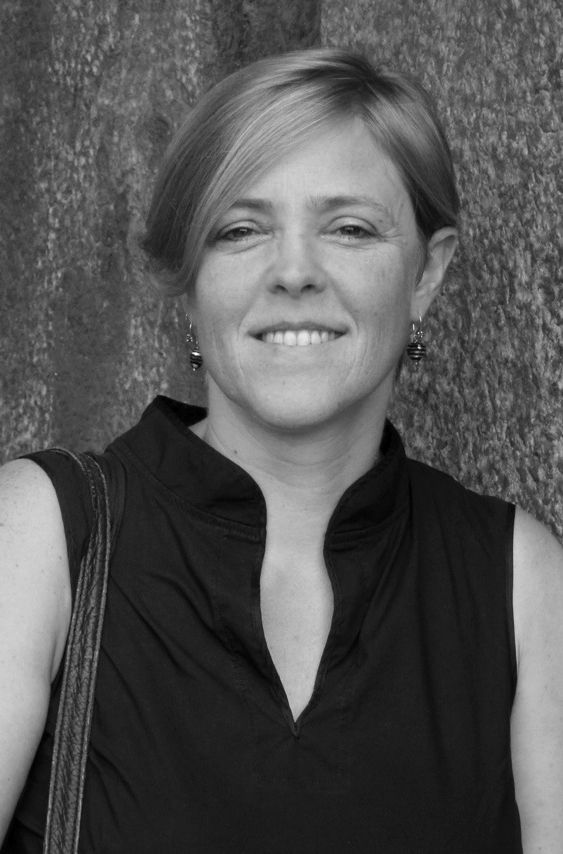 Kate Griffin is International Programme Director at the British Centre for Literary Translation, at the University of East Anglia, and has developed projects in the Middle East, Asia and Europe. An international literature consultant, she also works with Writers' Centre Norwich and the London Review of Books. From 2005 until 2010 Kate was a judge for the Independent Foreign Fiction Prize. She spent most of the 1990s working overseas in Belgium and Russia. www.kategriffin.org
Katrin Bandel
Katrin Bandel, born in Wuppertal, Germany, on December 29, 1972, is a well-known literary critic in Indonesian literature. She completed her study in Indonesian Literature in 2004 at Hamburg University and earned her Doctoral degree with the topic "Pengobatan dan Ilmu Gaib dalam Prosa Modern Indonesia". Bandel's writings and articles are published in various media in Indonesia. In 2006, she published her book "Sastra, Perempuan, Seks" which mainly discusses about her critical thinking on the way Indonesian literary critics treat literary works, especially literary works by woman authors. She is currently a lecturer at Sanata Dharma University in Yogyakarta.
Khairani Barokka
Khairani Barokka is an Indonesian writer, artist, and disability advocate. Her poetry, fiction and nonfiction have been published in the US, Australia, the Middle East and Southeast Asia. She has performed in India, Singapore, Malaysia, Indonesia, the US, and Australia. She obtained her Master degree from NYU's Tisch School of the Arts. Among her awards and honors was Emerging Writers Festival's (AUS) Inaugural International Writer-In-Residence for 2013.
Khrisna Pabichara
Khrisna Pabichara was born in Jeneponto, a small town near Makassar, South Sulawesi on November 10, 1975. He has written a number of books, including two novels, Sepatu Dahlan and Surat Dahlan, and a collection of short stories entitled Mengawini Ibu and Gadis Pakarena. In April 2014, his second collection of poems Pohon Duka Tumbuh di Matamu will be published. His first collection of poems, Di Matamu [Tak] Ada Luka, was published in a limited number as a dowry to propose the woman he loves, Mamas Aurora Masyitoh.
L
Laura Schuurmans
Laura Schuurmans is a Jakarta-based writer and research analyst. Born and raised in the Netherlands, she moved to Jakarta in 1996. Her stay in Indonesia opened her eyes of the growing gap between the West and Muslim World. Following her participation in the UN Alliance of Civilizations Conference in Istanbul in 2009, her article 'Bridging the West and the Muslim World' was linked to the front page of the UN Alliance of Civilizations website for more than a month. Schuurmans has extensively traveled to various countries in Asia and the Middle East to present her research at international seminars and to complete her studies. In 2013 she completed a postgraduate research program at Peking University in Beijing, P.R. China where she focused on China's relations with its neighboring countries including the nuclear disputes of South Asia, Iran and North Korea. Currently, Laura Schuurmans is working on the Kashmir conflict by building confidence and bridging gaps. Earlier in 2010, her work "Kashmir: Paradise on Earth or a Nuclear Flashpoint" was published by the Kashmir Solidarity Forum in Jakarta. In 2012 and 2013 she presented her research at an international seminar on Kashmir held at the European Parliament in Brussels. For more information visit her website www.lauraschuurmans.com
Low Kok Wai
Low Kok Wai is a Lecturer in Drama & Theatre Studies at the University of Brunei Darussalam (UBD). He earned his Master of Drama Education at Nanyang Technological University (NTU). He is a Ph.D. candidate at University Putra Malaysia (UPM). As a drama director and player, Low Kok Wai has performed at several occasions, including performing and co-directing the opening performance "Greater Than Love" at the Arts House which was organized by Singapore Drama Educators Association (SDEA). He also directed a multicultural, site-specific dance drama entitled "PAN-O-RAMA" at One Fullerton Park for the Singapore Dance Week which was organized by the World Dance Alliance Singapore in 2010. Kok Wai also engaged in several workshops, including the New Asian Imaginations, NAFA Symposium 2011 in Singapore. He presented a paper "Developing Cross-Cultural Literacy Through Multicultural Performances". Low Kok Wai has also been awarded several times, including a two year in a row "Artist-in-School" by National Arts Council of Singapore in 2006-2007 and a nomination of the "Teaching Excellence Award" by University of Brunei Darussalam in 2013.
M
Manneke Budiman
Manneke Budiman, born on 17 November 1965 in Bangil, East Java, Indonesia, is a lecturer and literary critic. He earned his Ph.D. degree from the University of British Columbia, Canada. Budiman is well trained in English Literature, Comparative Literature, and Asian Studies--specializing in Southeast Asian social and cultural issues. He has interest in women's studies, translation studies, postcolonial criticism, and cultural studies. His recent research deals with youth culture and social media in Indonesia. As a literary critic, Budiman always insists that literary critics are supposed to help writers to enhance their quality of works and develop their career. Manneke Budiman is currently a lecturer at the Faculty of Humanities, University of Indonesia, and in the postgraduate program at the Jakarta Arts Institute (IKJ).
Martin Aleida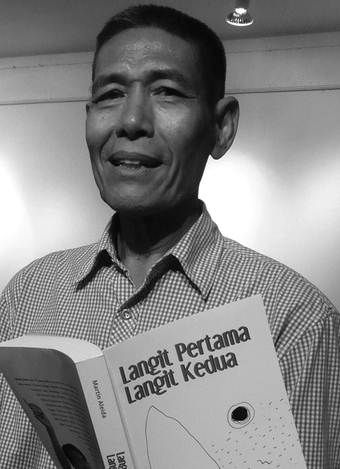 Martin Aleida was born in Tanjung Balai, North Sumatera in 1943. He spent 40 years of his life in Jakarta as a journalist, short stories author, and novelist. Aleida, who studied Linguistics at Gergetown University, Washington D.C, USA, once worked for the United Nations and various media, including Tempo Magazine in Jakarta. Aleida has written a number of books, most of them are collections of his short stories. In 2004, his book won an award from the Indonesian Ministry of Education and Culture's Language Center. His short story Leontin Dewangga was translated into English and included in Asia-Pacific short stories anthology, which was published in Boston entitled Another Kind of Paradise. In 2009-2012 he was appointed as a member of the Arts Council of Jakarta.
Melani Budianta
Melani Budianta, born in Malang, East Java, on 16 May 1954, is Indonesia's well-known literary critic, especially in gender, cultural, and postcolonial studies. She earned her Ph.D. degree of English Literature at Cornell University USA in 1992. Budianta has published a number of scientific papers which are adopted as a chapter in internationallly published books, including the latest The Dragon Dance: Shifting Meaning of Chineseness in Indonesia in Katherine Robinson's Self and Subject in Motion-Southeast Asian Pacific Cosmopolitans in 2007. She holds positions as the international journal editor of Inter-Asia Cultural Studies, Routledge, the editorial board on anthology at PALA (Project of American Literature in Asia), and also a fellow at Asian Regional Exchange for New Alternative (ARENA). She is a former member of advisory board of ASF (Asian Scholarship Foundation), former member of the selection committee of SEASREP (Southeast Asian Studies Regional Exchange Program), IFP (International Fellowship Program), and API (Asian Public Intellectual). Budianta is currently a lecturer at the Faculty of Humanities, University of Indonesia.
Muhidin M.Dahlan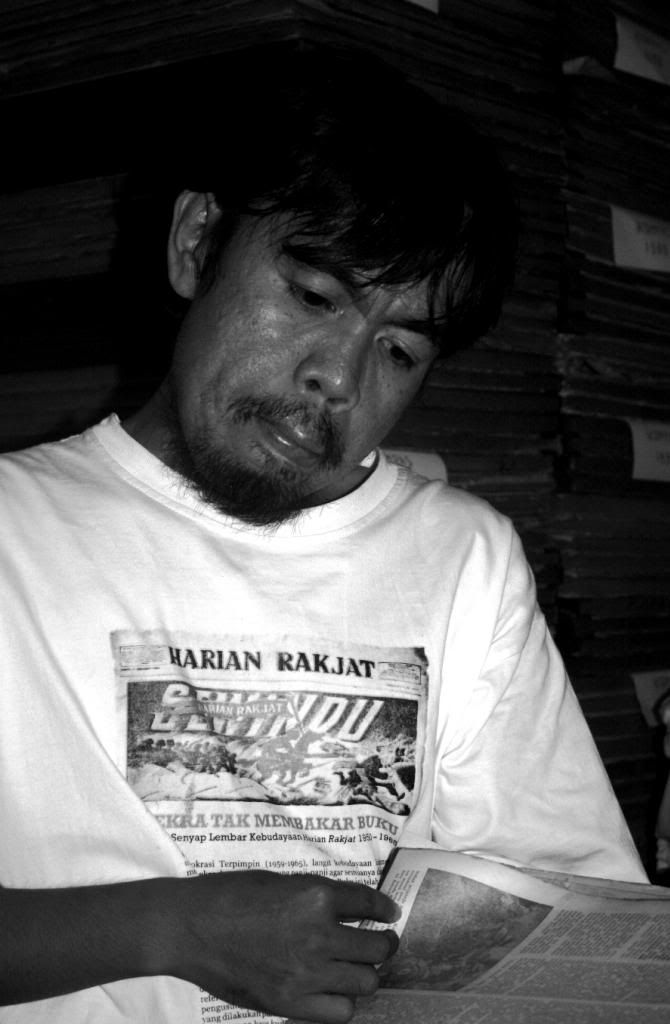 Muhidin M. Dahlan is an activist and the founder of Yayasan Indonesia Buku (including Radio Buku and WarungArsip). He has written a number of literary books and conducted a series of research about Indonesia. He lives in Yogyakarta.
Mumu Aloha
Mumu Aloha was graduated from the Department of Communication Studies, Faculty of Social and Political Sciences, UNS Surakarta. In 2000, he joined news portal detikcom in Jakarta. He left detikcom and became a blogger, and freelance writer and editor before rejoining detikcom in 2009. Now he serves as the managing editor of detikHOT. Mumu Aloha once edited short stories anthology themed LGBT, and his short story works were posted on a number of magazines and anthologies. He writes movie and literary criticism, and is currently preparing a novel and a film scenario.
N
Nartana Buddhaya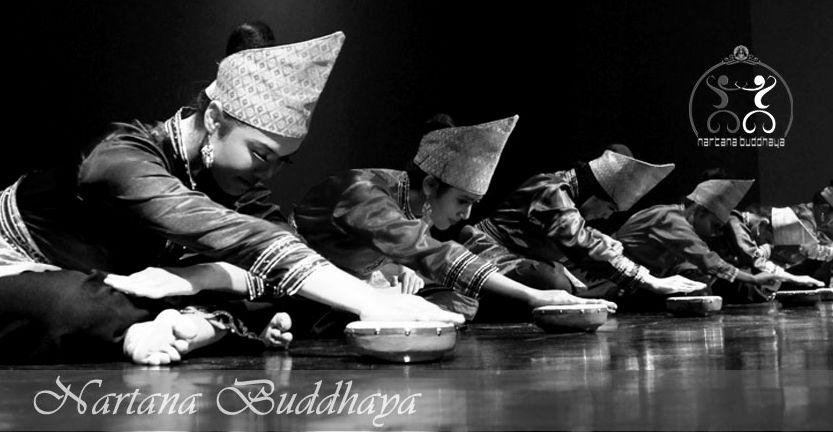 Nartana Buddhaya is a dance community at the Faculty of Humanities at the University of Indonesia (UI). This community was established on April 13, 2012, coinciding with its first concert dance Pelangi Khatulistiwa. Nartana Buddhaya is a unique dance community which covers Indonesian traditional to modern dances. Nartana Buddhaya has held two concerts, Pelangi Khatulistiwa which was held on its date of establishment and Kilau Nusantaraku on May 17, 2013.
Na Ye
Born in Xingcheng of Liaoning Province, Liu Xiaping is a female writer of Manchu ethnic minority. Graduated from Major of Chinese Language and Literature of Nanjing University, she is now Vice President of Gansu Provincial Writers Association. Started to write poems in 1985, she has published poem selections Re-experiencing Love, Ice Lip, Wind is Rising, Bedtime Book, etc. She has been awarded 3rd Lu Xun Literature Award, People Literature Prize of Poetry, etc.

Ning Ken
Ning Ken, was born in 1959 in Beijing, is one of the well-known Chinese novelist and essayist. His representative novels are "The Sky and the Tibet", "A Lone Wanderer's Life" and "The Silent Gate". He was one of the winners of the Lao She Literature Prize and the Shi Naian Literature Prize. "Traumatic memory" and "Tibet complex" of 1989 are the main features of his works, which attracted the eye of people. Mo Yan, a popular novelist and Nobel Prize laureate believes that one and only one people is blessed with the two features, that is, Ning Ken. And he also holds that Ning Ken is a writer with unique genius and courage, more importantly, he is also a writer with his own style and story.

O
Oka Rusmini
Oka Rusmini writes poetry, novel, and short story. Some of her short stories has received awards such as "Putu Helps God" which was chosen as The Best Short Story Of Femina Magazine, in 1994. Her novelet "Sagra" became the first winner of Best Series Story 1998, and her story "The Century Carver", was chosen as best short story of Literary Magazine Horison in the period of 1990-2000. In the year 2002, she received an award as Best Poetry from Poetry Journal. In 2003, The Language Centre of Indonesia National Education Department, gave her award Literary Appreciation of Literature Works on her piece "Earth Dance". In 2012, she received an award of Literary Appreciation from The Department of Development and Supervision of Language for her novel "The Shell" and the S.E.A Write Award (2012) Bangkok, Thailand. Her published works are The Tree Monologue (1997), Earth Dance (2000), Sagra (2001), Kenanga (2003), Patiwangi (2003), Our Colour (2007), Erdentanz (the Earth Dance in German language, 2007), Pandora (2008), The Shell (2010), Earth Dance (novel Tarian Bumi in English version, 2011), and Akar Pule (2012).
Okky Madasari
Okky Madasari won Khatulistiwa Literary Award (KLA) for her novel Maryam (2012) which revolves around people who are displaced due to their beliefs and then banned into exile. Maryam has been translated into English under the title The Outcast (2014). Her first novel, Entrok (2010) which tells a story about military dominance during Indonesia's New Order Era, has been translated also into English language with the title The Years of The Voiceless (2013). Her other novels are 86 (2011) which raises the problems of massive corruption in Indonesia today and Pasung Jiwa (2013) which touches freedom of the individual within the contemporary Indonesia. For three consecutive years from 2011-2013, her novels were shortlisted in the Khatulistiwa Literary Awards.
R
Remy Sylado
Remy Sylado is famous for being the pioneer of "Puisi Mbeling" which is characterized as critical but humorous poetry. In 1977, his first novel Gali Lobang Gila Lobang was published. His latest book KamusIsme-isme was released in 2013. Throughout his carrier, Remy Sylado has won various awards including Satya Lencana Kebudayaan (2004) which was awarded to him by the President of Indonesia.
Ronny Agustinus
Ronny Agustinus is an editor and translator at Marjin Kiri publisher. He studied fine arts at Jakarta Arts Institute (IKJ). He is an expert in literature and political studies of Latin America and Iberia. He has written and translated a number of books. Ronny Agustinus has translated the works of Subcomandante Marcos, El Fisgón, Luis Sepúlveda, dan Isabel Allende.
S
Saras Dewi
Saras Dewi is an Indonesia's rising scholar, writer, and woman activist. She is currently the head of philosophy department at the University of Indonesia. She is also a singer and dancer.
Sosiawan Leak
Sosiawan Leak was born in Solo, Central Java, on September 23, 1967. He obtained his bachelor degree from Social and Political Faculty in Sebelas Maret University in Solo. He has written essays and play scripts, while also directing series of plays. Leak has worked together with many artists from various countries and also performed in German and South Korea. Since 2013, he became the coordinator of Gerakan Puisi Menolak Korupsi, and published an anthology of poetry that rejected corruption. He organized some road shows in various cities together with hundreds of poets.
T
Todung Mulya Lubis
Todung Mulya Lubis is well known as a scholar, lawyer, legal expert lecturer and human right activist. But, not many people know that he is also a poet. His poems were published in several media during the decade of the ' 70s, long before the public knew him as legal practitioner. He wrote poems and published his first anthology of poetry, In A Hallway (Pada Sebuah Lorong), in 1968. He stopped performing and writing during the New Order Era after he was included in a blacklist by the regime. In 2009, another collection of his poems was published under the title Restless Hours (Jam-jam Gelisah).
W
Wang Gan
Born in 1960 in Yangzhou of Jiangsu, Wang Gan served as editor of magazine Zhong Shan, Deputy Director of Writing Department of Jiangsu Writers Association, Chief Editor of Oriental Culture Weekly, editor of People's Literature Publishing House and Chief Editor of Literature. Now he is Deputy Chief Editor of Selected Fictions. In 2010 he was awarded 5th Lu Xun Literature Prize. And he has published comments, essays and fictions of 2.8 million characters.
Wijaya Herlambang
Wijaya Herlambang is well known as a researcher in the field of culture, literature and society. Herlambang also has interests in political and religious violence, and foreign culture in Indonesia. He earned his Master and Doctoral degree from Queensland University, Australia. Both his thesis and dissertation topics dealt with violence within Indonesian culture, including literature. In 2013, his book Kekerasan Budaya Pasca 1965: Bagaimana Orde Baru Melegitimasi Anti-Komunisme Melalui Sastra dan Film was published. He currently works as the editorial consultant at FORBES Indonesia, as well as a lecturer at Gunadarma University and Pancasila University.